Every Blur album from worst to best…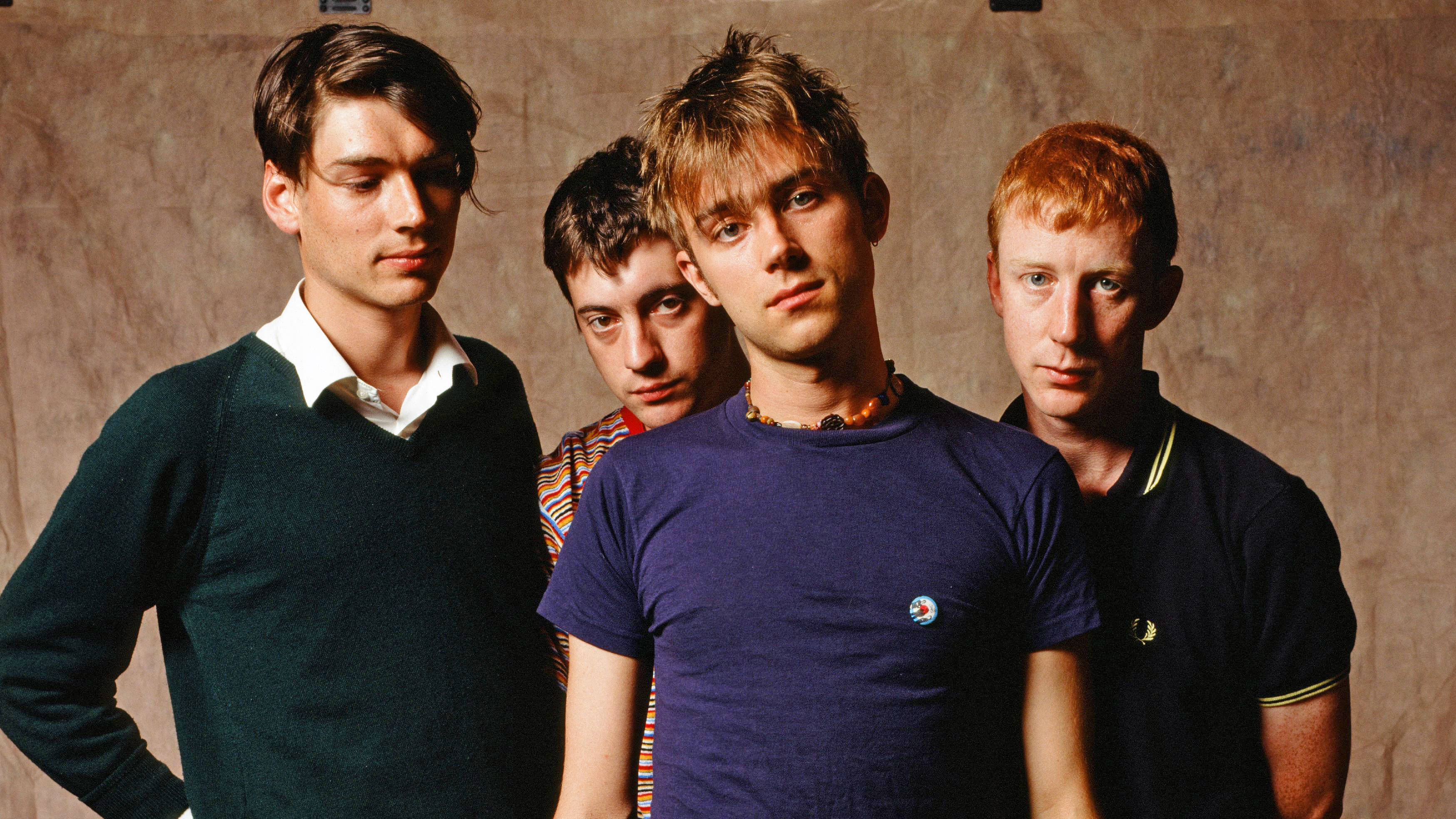 Blur are a strange one for me. If you asked me to name the bands that shaped my formative years then Blur wouldn't be far from my lips. Whether stood in front of a jukebox or agonising over a Spotify playlist, Blur are never far from my thoughts. I've seen them live, I watched and adored the Blur documentary. In my record collecting past I owned plenty of Blur albums as well as solo stuff by Damon Albarn and Graham Coxon. And yet… my Blur fandom is made up exclusively of two albums and a handful of singles. I've spent hours and hours listening to Parklife and The Great Escape but I've barely touched the other albums. Now is the time…
8. Leisure (1991)
I'd always kind of dismissed Leisure as that dodgy first album in the vein of Radiohead's Pablo Honey, and while there are moments here that are unlistenable (Slow Down), tracks such as There's No Other Way and Sing act as a signpost for better things to come. Albarn himself has pretty much disowned the album, and while it isn't close to their best work, Leisure is definitely worth revisiting for Blur completists.
7. Think Tank (2003)
What Blur's seventh studio album reveals most of all is that Blur without Graham Coxon isn't really Blur at all. While there is some good stuff here, the mournful Out of Time, the raucous Crazy Beat and the sunny Good Song to name but three, the recently departed guitarist looms large in his absence. Think Tank too often feels like a Damon Albarn solo album. This was the sound of a band winding down, getting ready for that big gig in the sky.
6. Modern Life is Rubbish (1993)
A huge leap forward from Leisure, or rather a huge leap backward. Specifically to the '60s. Along with the Small Faces, the kitchen sink knees up of the Kinks is all over this record, and it's all the better for it. Written as a reaction to the huge influx of American bands flooding the UK charts, Modern Life is Rubbish isn't rubbish. But then neither is it great. It has moments of greatness – the forlorn, call to arms of For Tomorrow, the joyous Sunday, Sunday and the ethereal menace of Chemical World being the highlights – but the back end of the album is packed with forgettable filler. This sophomore effort is still the sound of a band finding their feet, albeit with a bright future clearly visible.
5. The Magic Whip (2015)
As with a number of Blur albums, The Magic Whip meanders between genius and fluff in a way that is both frustrating, but at times, incredibly rewarding. Opener Lonesome Street revels in the return of Graham Coxon and his chugging guitar, Go Out is the best Blur single since the massively underrated Under the Westway, and My Terracotta Heart shows that Damon Albarn still knows his way around a wistful ballad.
By the time Ong Ong comes round it is clear that this is a band that are thoroughly enjoying their return, something that was certainly absent on Think Tank and to a lesser extent 13. Ong Ong also proves that Blur are probably at their best when they drop the art school pretensions and just write a three minute pop song. Blur were, after all, the best singles band of their generation.
4. Blur (1997)
It's weird that I never really listened to this album much first time round. I was still in the throes of britpop in early '97 when the album was released, and I loved all the singles. Beetlebum is probably my favourite Blur track and Song 2 remains a kind of signature song for the band. A calling card.
Elsewhere, On Your Own still sounds fresh and exciting, Death of a Party is built around a menacingly brilliant Graham Coxon riff and Essex Dogs is a fitting end for an album that is probably the most experimental thing that Blur ever released. This was a conscious move away from the Kinks and britpop and into bold new territory. There are still too many forgettable tracks here, but when Blur is good, it's as good as anything they released. A wonderful enigma.
3. The Great Escape (1995)
I've always thought of The Great Escape as this great sprawling experimental record, timeless in its own strange way. Revisiting it properly so many years later was an uncomfortable experience. The good news is that the highs are still high. Charmless Man is an irresistible slice of indie power pop, the Universal is as beautiful and as ethereal as ever and even the forgotten Stereotypes still sounds great (despite being inexplicably left of Blur's best of album).
There are other exciting moments. Best Days probably should have been a single and He Thought of Cars is haunting enough to stand out but the last five or six tracks really are forgettable. Damon Albarn himself has said this is one of two albums that he regrets recording (the other one being Leisure) and listening to the death throes of the offensively bland Yuko and Hiro I can kinda see why.
The Great Escape is still iconic in its own way, and it contains moments of genius, but it's not the masterpiece I thought it was.
2. 13 (1999)
The moment when Damon Albarn's experimental side clashed with Graham Coxon's chugging guitar in a way that was totally harmonious. Blur would never quite balance that particular force, either before or since. This was also the last Blur album to feature Coxon before the band dramatically reformed for The Magic Whip.
Kicking off with Tender, a song that proves that no rock song is ever improved by a gospel choir, 13 shimmers and shakes with sonic experimentation. Whether it be the Bowie infused stomp of Bugman or the beautifully haunting Caramel. Tender itself is a desperate call to arms in a record that often feels like a britpop hangover, with the Coxon led Coffee and TV now recognised as one of the band's finest songs.
OK Computer looms large over the whole record, particularly on the sketchy 1992, a song that threatens to fall apart completely. Despite not being quite as arresting or as melodic as Parklife, 13 arguably features Albarn's best vocal delivery and Coxon's most scathing riffs. Trailer Park is the best Eels song not actually written by Eels, and it is this willingness to embrace other, more interesting bands that really pushes this record forwards.
With 13, Blur manages to do what Oasis couldn't and what Pulp cared about. They adapted to the musical landscape around them to produce something totally fresh and completely essential. More than any other Blur album, 13 deserves an agonising reappraisal.
1. Parklife (1994)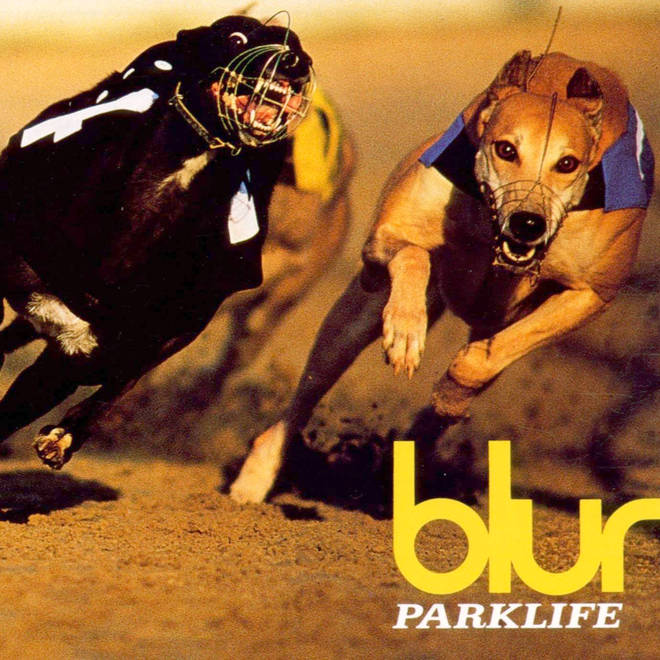 Apologies to anyone reading this who has been drunk with me as you will have heard this story numerous times before. When I was 8 or 9, my dad came home with a stereo system and a bunch of albums. This was an uncharacteristically ostentatious purchase and I was naturally thrilled. There may have been others, but I have mythologised this day so much in my head that this is how I remember it. My dad walked in that day with Definitely Maybe, Dog Man Star, Different Class and Parklife. It changed my life…
Listening back to Parklife now it's easy to see why it was so successful. This is the moment that everything clicked for Blur and they became the britpop legends they were always destined to be. Girls and Boys is still an indie club dancefloor filler even today, the title track remains an instant classic and End of a Century is as good a song that was released by any band in the '90s.
The lesser remembered tracks still prove to be engaging and quintessentially Blur. Tracy Jacks still swings, To the End has that chorus and Badhead is perhaps the band's most underrated moment. And that's without even mentioning This is a Low.
More than any other Blur album, Parklife has aged gracefully and stands as a time capsule for a magical period in my life. I can't go back to it, of course, but I can remember it how it was and that's enough. Parklife takes me back to the sound of the front door opening, a flash of a denim jacket and the smell of cigarette smoke, and my dad barely visible behind a huge, boxed up stereo system. Halcyon days.
Looking back on the '90s should be… well… a bit of a blur. But the further away I get from that golden era, the more vivid it becomes. Take me back.