'I wish that I was skinnier, but I love sandwiches…'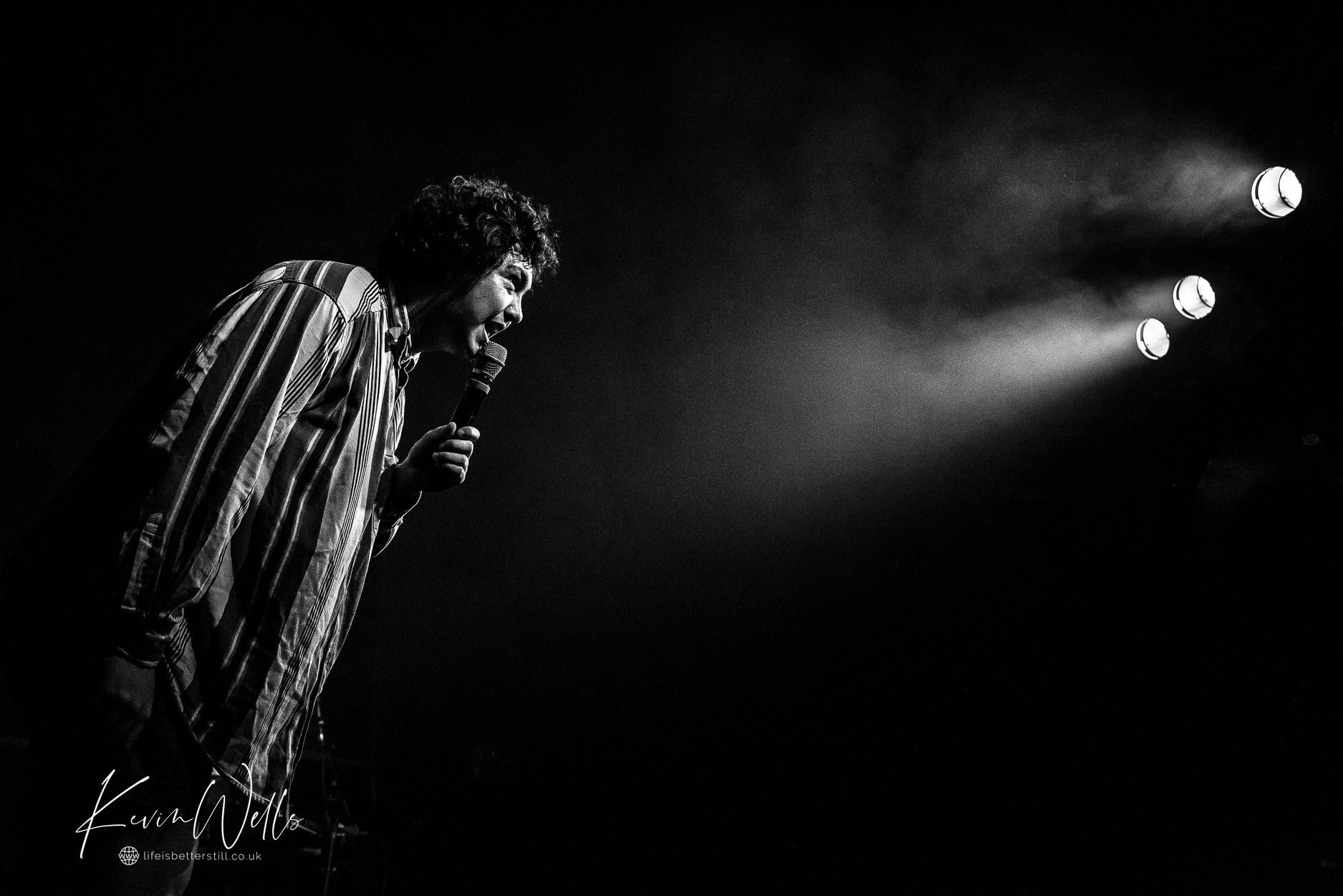 Hobo goddamn Johnson, or Frank Lopes Jr to use his Sunday name, is a sensation. Or at least he is to his cult following of hardcore fans, a thousand or so of which are packed into Sheffield's o2 Academy to see their hero perform tracks from his pair of well received albums, The Rise of Hobo Johnson and The Fall of Hobo Johnson. I was introduced to Hobo, as so many of his fans were, by a friend sending me a link to the incendiary live performance of his 2018 hit Peach Scone. The sheer uniqueness of that song perhaps suggests a whiff of novelty, a hint of the one hit wonders, but actually, Johnson's two records are a treasure chest of emo rap, spoken word and nerdcore genius.
Johnson bounds on stage, all smiles and short shorts, and while he might present himself as a hot mess, his band the LoveMakers are tight and Hobo himself sounds incredible. The screaming of the crowd is also telling, this is a performer who is loved. Mover Awayer sets the tone as every word is rapped back at the stage by a raucous Sheffield audience. It is rare when watching a gig that I think 'this guy loves music more than me' but Hobo Johnson, man… does he live for this shit. His heart is too big to contained by mere sleeves, and instead his warmth and personality encases him like ectoplasm, to the point where he seems to be emitting a festive Christmas glow.
Subaru Crosstrek XV, Johnson's goofy ode to a new car, inspires the first crowd-go-apeshit moment of the evening, but it is in the moments between songs where Johnson's appeal really reveals itself. This is a man who is at once totally comfortable stood on a stage but humble enough to try to respond to every drunken shout out from the crowd. His onstage persona is exactly as you would imagine him from his songs – funny, sweet but tinged with a subtle sadness.
Sex in the City gives the LoveMakers a chance to shine with keys combining with trumpet and guitar to ensure the song sounds even better performed live than it does on record. And this is perhaps the only perplexing issue for Hobo Johnson. How do you capture the glorious, ramshackle nature of the live shows in the studio, whilst still doing justice to the songs themselves? This is an issue for another time however, on a freezing winters night in Sheffield, the crowd just wanna hear the hits. And they sure come thick and fast.
Ode to Justin Bieber is laugh-out-loud funny, Romeo & Juliet displays Johnson's darker, more mature side, and then comes Peach Scone with its shouted refrain about 'BEING SO ALONE' seeing the crowd united as a dark mass of man buns, nose piercings and neuroses.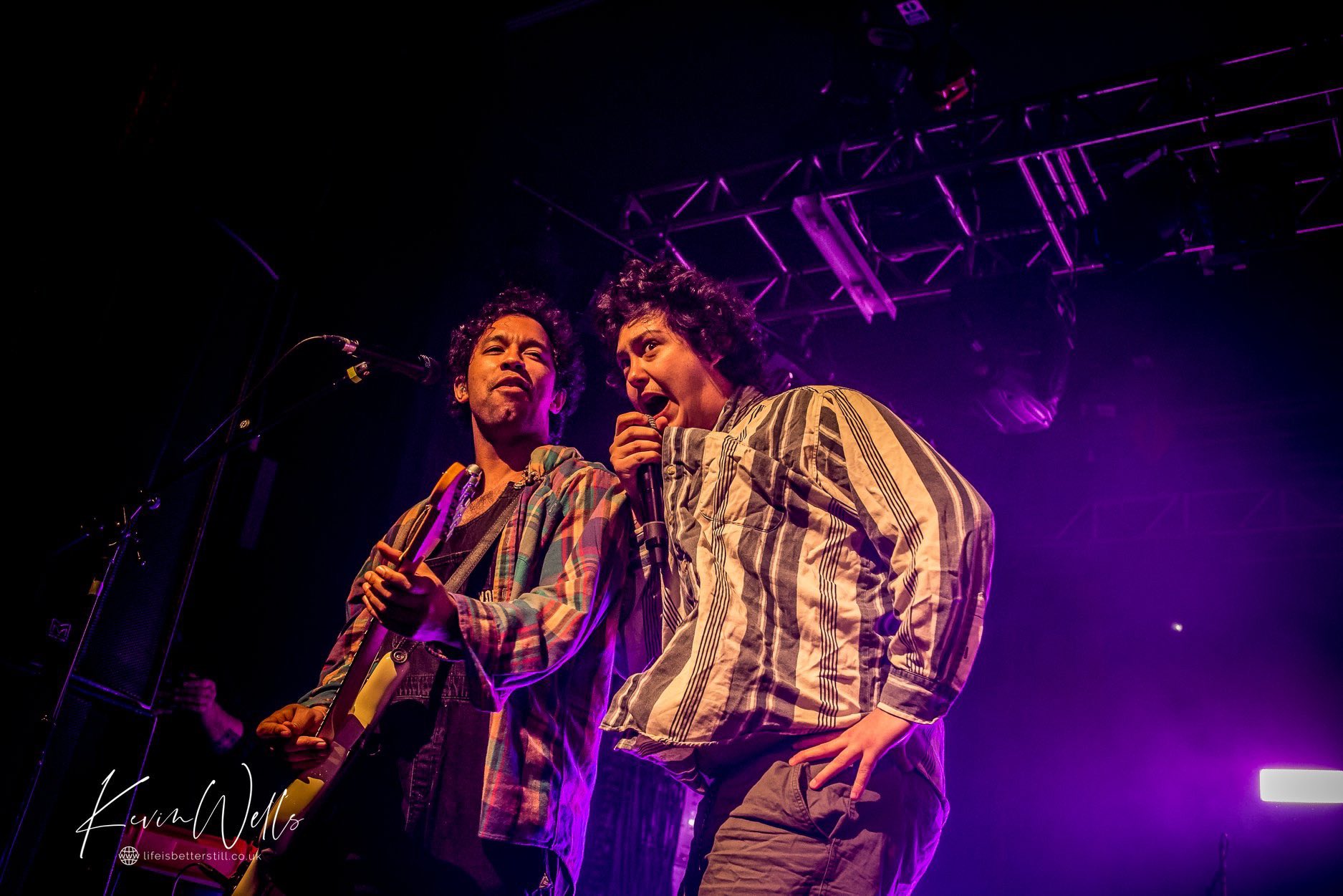 A genuinely brilliant cover of 'the best song ever written' (aka A Thousand Miles by Vanessa Carlton -natch) closes out the first part of the set before Hobo returns for an explosive rendition of Typical Story. As the final remnants of the bass line thunders throughout Sheffield Academy, we know we have witnessed something special, but we haven't just bore witness, we have participated. We were all in it together. Us and Hobo vs the world. And if it all comes crashing down around us, at least we know there will still be plenty of sandwiches…