'Pelé emerged at the moment of Brazil's birth'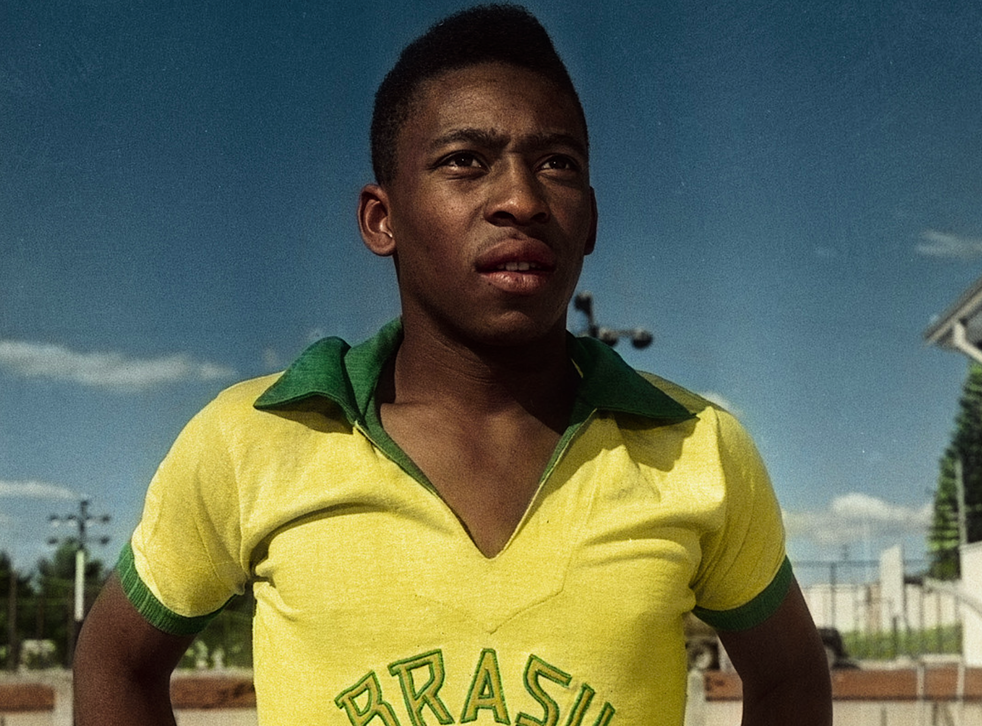 The neverending arguments about the greatest band of all the time (spoiler alert: it's the Beatles) and the greatest footballer of all time (Messi) are as tedious as they are pointless. I have one opinion. Another person has another. Nobody ever changes their mind. Instead, we should learn to appreciate these wonderful things while we have them. Pelé doesn't attempt to voice any grand claims, instead, directors Ben Nicholas and David Tryhorn simply bask in the history of one of football's all time greats, and indeed, one of the greatest sportsman more generally.
Edson Arantes do Nascimento or Pelé as he is more commonly known achieved incredible things on the football pitch. He scored twice in a World Cup final aged only 17, and went on to lift the Jules Rimet trophy on two further occasions – becoming the only player to win football's most coveted prize three times. He scored over a thousand goals (although sources vary on this) and he also united a country that was suffering incredible internal strife. This new Netflix documentary gives equal footing to all of these elements that make up a global superstar, and it does so in a way that is authentic and captivating.
The footage of Pelé actually playing football is the most wonderful thing about here, whether it be the grainy black and white footage from Sweden in '58, or the glorious technicolour of Mexico in '70, in these moments, Pelé is a painter, the pitch is his canvas. Indeed, we don't hear much about his personal life, his wife is mentioned in dispatches but the death of a child is omitted completely, as is his career advertising erectile dysfunction treatments, and perhaps most surprisingly, his wonderful turn in the utterly bizarre football movie Escape to Victory.
Joking aside though, this is a loving testament to a man who has done more to advance the beautiful game than any other player. This film is as good a document as any to the great mans inimitable genius. Drink it in.