'My name is Joe and I'm an alcoholic…'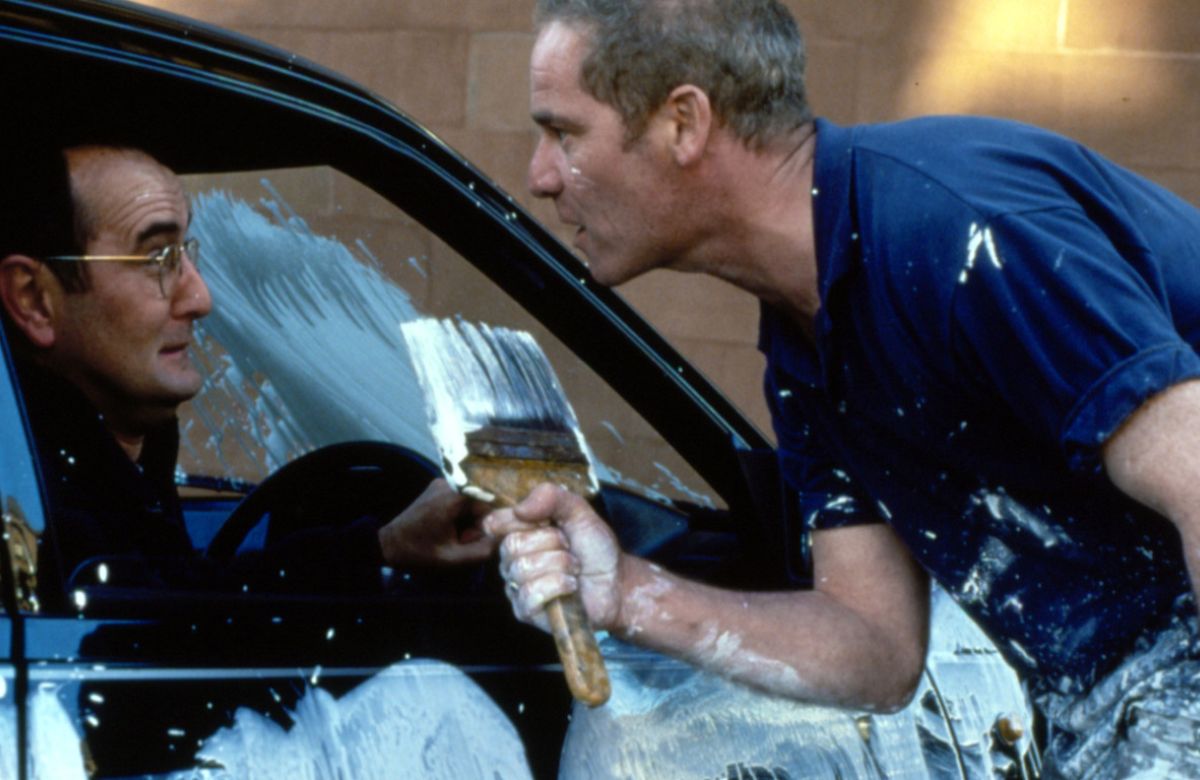 Ken Loach. Either an inspired voice for the disaffected or a raving propagandist depending on whether you vote Tory not. What can't be denied is that the guy knows his way around the camera. Loach is very much the Billy Bragg of the UK film industry in as much as his art is unapologetically political. Whether it be taking on the British army in The Wind That Shakes The Barley or exposing the scandalous tragedy that is our current welfare system in I, Daniel Blake, Loach has been at the forefront of activist cinema for over six decades now and every film he makes always provides a beating heart as well as a stern message of warning.
Joe (Peter Mullan) is a recovering alcoholic who devotes his life to helping other addicts. When he strikes up a relationship with a good hearted community worker Sarah (Louise Goodall) things appear to be on the up and up for Joe. Ultimately, we discover that you can't escape your past. Our demons eventually come for all of us. Cheery stuff.
As with most Ken Loach films, there isn't much of a story here, and yet all human life is laid bare within My Name is Joe. This is Loach's great strength a filmmaker. The ability to make so much out of so little. To capture the minutiae of the mundanities of life and pick at the bones until a juicy morsel of human kindness reveals itself.
A relatively fresh faced Peter Mullan leads the cast and he shows again that he is just at home playing an avuncular everyman as he is portraying a bug eyed psychopath. Surely the mark of a true thespian. Louise Goodall is every bit Mullan's equal however, and the two share a grounded and believable chemistry that sets the tone for a quietly horrifying conclusion.
Loach wears his beliefs on his sleeve but the fact remains that he is a director first and an activist second. Come for the message, stay for the story. Loach provides both.