Are you listening?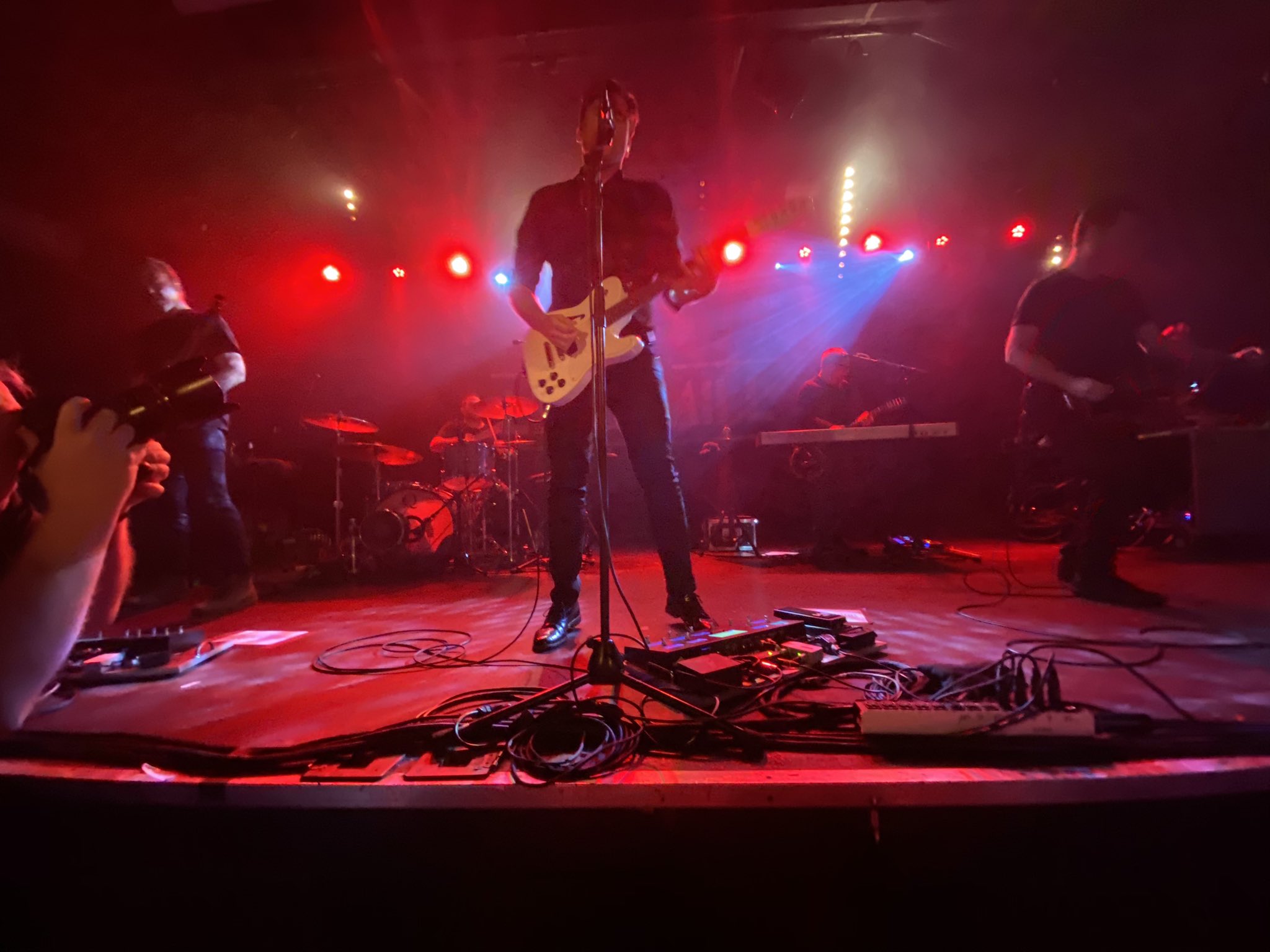 As I mention in every goddamn review about Sheffield, The Leadmill is the city's most iconic venue and also the venue that I have visited the most over the years (unless my toilet counts as a venue… great acoustics in there). Of all the nights I have spent at number 6, Leadmill Road, this one was perhaps the most unique.
I have seen 'big' bands here before of course, but never anything like this. Never people queueing to get in big. Never film crew shooting a documentary big. And certainly never grown men weeping into their beards big. Ladies and gentlemen, this is not a drill. Jimmy. Eat World. At the Leadmill. Hold me.
My only misgiving was that the band could never possibly live up to my ridiculously high expectations of them. Boy, was I wrong. New song Surviving gives the band an opportunity to sort out the initially ropey sound but from there… oh from there… the gig is a teenage dream of nostalgia, clear hearts and frenzied singalongs. Bleed American is quite simply one of the most iconic tracks of the '00s and lead singer Jim Adkins delivers it like this is the last gig the band will ever play. In many ways, this is the key to Jimmy Eat World's longevity. The insistence that every song be treated like a decree from God himself. Not in a pompous or arrogant way, the band don't have that in them, but as a sign of respect to a legacy that has touched so many people over a 25 year career.
Given that Jimmy Eat World's tenth album Survivor was due to drop the day after the show, I had expected a 50/50 split between new songs and more established fan favourites. Instead, we are treated to a greatest hits set with a sprinkling of new material added in for good measure. Lucky Denver Mint is still the anthem it always was and latest single All The Way (Stay) slots in effortlessly between more familiar songs like For Me This is Heaven and Always Be.
The band take things up a notch with the anti-ballad Hear You Me before the band's fifth album Future is represented by Pain, Work and, the title track. Pain in particular is an aural onslaught, the kind of moment that leads to a sharp intake of breath and childlike excitement. I can already hear my voice failing but right now it doesn't matter. The band and the audience are as one. A perfect symbiosis of song and singer.
New song 555 suggests that Survivor will be well received by long term fans and just as the Sheffield crowd ponder the possibility that Jimmy Eat World might relinquish their hold on our hearts, the band drop Big Casino followed by a lovingly received A Praise Chorus and culminating in the three minute grin that is The Sweetness. These are songs that defined a generation. Songs that will ensure that Jimmy Eat World remain peerless. They on an echelon all of their own. And by the sound of Adkins lyrics, it can be pretty lonely up there sometimes.
The band temporarily leave the stage before returning with an insistent and note perfect rendition of The Authority Song. More singing. More hugging. And a sixty mile smile that I just can't shake.
The lights go up, the crowd brace themselves, we have arrived. With a heart as heavy as lead. To the last song. While it isn't my favourite JEW track, there can only be one set closer. Before the band tear into The Middle, their biggest hit by some way, Adkins dedicates the song to his audience.
'This song is for you… (pause)… they are all for you'.
It's as genuine and beautiful a sign off as you will hear at a rock show. The crowd take their last opportunity to go apeshit and as the band reluctantly leave the stage to an eardrum bursting cacophony of applause, it is clear why they mean so much to so many. They mean it. Christ, do they mean it. In a way that so few other bands ever do.
And so… just like that. A night that I will remember forever is over. A life affirming show from a band who still have the ability to make us fall in love all over again.
Can you still feel the butterflies?