'You're a funny guy Sully, I like you. That's why I'm going to kill you last…'
Arnold. Big Arn. He's brilliant isn't he. So brilliant in fact that I wrote an entire article about his top ten best films. In researching that article, I took in a whole weeks worth of pure goddamn Arnie. I came out of it stronger, fitter and more productive. Or less productive. It's difficult to say. I feel like my mind is warped by a constant barrage of bulging muscles, terrible puns and getting to choppers. It's been a roller coaster. Or a voller coaster as Arnie himself might put it.
Commando was the opening movie of my Arnie-a-thon and it is a doozy. Arnold plays a big old Commando spectacularly named John Matrix. John goddamn Matrix. Man, the '80s were a glorious time. He is persuaded to return to commanding for one last job after his daughter Jenny Matrix (a fresh faced Aylssa Milano) is kidnapped.
The '80s was, of course, a ridiculous decade. Even allowing for that though, the villain Bennett as portrayed by Vernon Wells is one of the most outrageous antagonists ever committed to film. He is evil. He is definitely a dickhead. And, most inexplicably of all, he appears to have a sideline as a Freddy Mercury impersonator in a dodgy Queen tribute act. Seriously, it's just weird.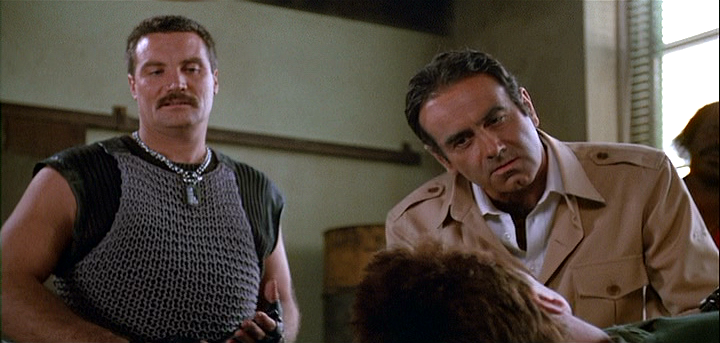 It is those bizarre details that define Arnold schwarzenegger movies however. This is why we go back to them. Because they are cheesy and camp and just plain weird. In the end, Commando wasn't one of my favourite Arnie films but it still transported me back to a glorious time for cinema and for that I am thankful. Thanks you Arnold.